CMS Recreation Mission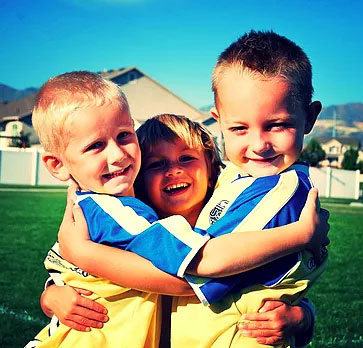 Copper Mountain Soccer® provides all youth the opportunity to have fun, build friendships, improve soccer skills, and develop physical, mental, social, and emotional fitness through a safe and positive environment. Good sportsmanship, teamwork, and positive youth development are prioritized among all Club members over a win-at-all-costs mentality.
Program Information
Copper Mountain Soccer accepts all ages from your littlest tyke of 3 years old to your all grown up high school age kid. Visit our "Coach's Corner" on the Recreation page to view age groups/birth date cutoffs and team roster max.
Your full year registration fee ($95 before June 15th, $105 after June 15th) includes a uniform, ball, 8 games & practices for fall and spring season and a fun t-shirt at the end of the year.    
...
CMS Recreation Registration
Full Year - Fall/Spring Seasons CLOSED
Early Bird for rec opens May 1st - June 15th

Early Bird rec registration: $95
Registration June 16th - July 15th: $105
Includes 16 games/practices (8 per season), a uniform, a ball, and a year end t-shirt

Fall season begins mid-August and goes through October

Spring season begins mid-March and goes through May
Registration closes July 15th
Spring Registration CLOSED
Opens Jan 1st - Feb 15th

Spring/Half season cost $65

Spring season begins mid-March and goes through May

Includes 8 games/practices, a uniform, a ball, and a year end t-shirt

Spring registrations are often used to backfill existing fall teams. As such, your player may be placed on a team that is geographically farther than expected.
DO NOT register for "Full Year" recreation soccer if you are planning on attending any competition tryouts. Wait until AFTER your tryout results have been posted. You may have to email the registrar for the link. Please mention that you were awaiting comp results.
No refunds will be given after registration. You will be asked to sign acknowledgement of our No Refund policy during registration. Certain exclusions may apply as previously stated due to COVID-19 closures.
Club shall not be liable or responsible for refunds for failure, cancelation, suspension, postponement, delay, or shortening in services resulting from a Force Majeure Event, inclusive of causes beyond it's reasonable control, including, but not limited to: acts of God; field closures; labor disputes; equipment failure; war; terrorism; riot; acts of civil or military authorities; epidemics; floods; fires; unusual severe weather conditions; accidents; or other contingencies the non-occurrence of which was a basic assumption on which the registration was made.